Board of Directors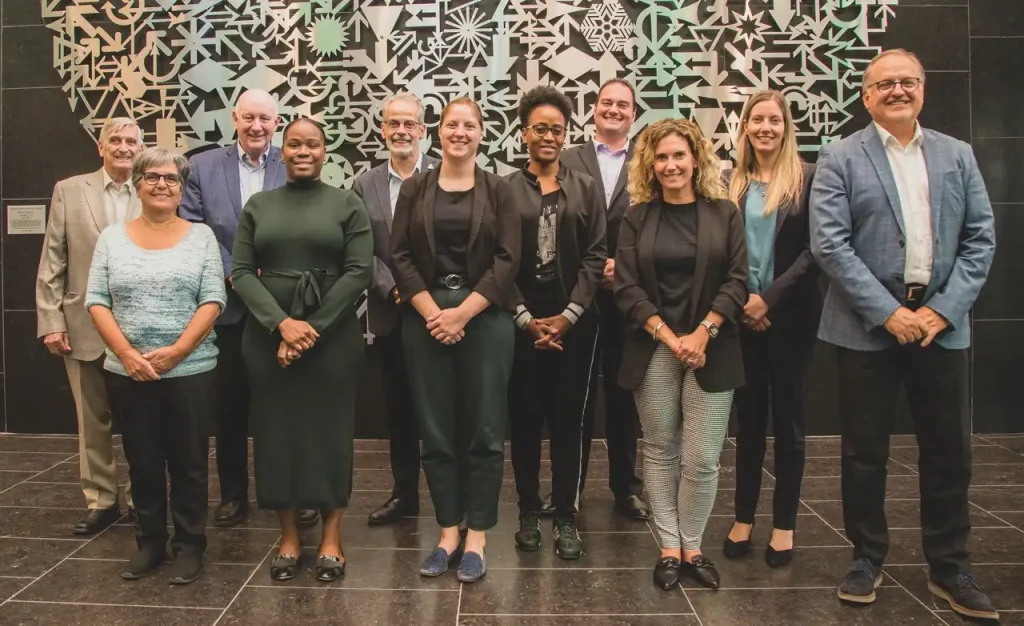 Officers
Chairman of the Board
Dr. Philippe Sauthier, MD
Medical Consultant
CHUM
Associate Professor
Université de Montréal
Vice Chairman of the Board
Geneviève Giguère
Partner, Health and Life Sciences
Deloitte
Treasurer
Teresa Pacheco
Chartered Professional Accountant
Directors
Dr. Pierre Audet-Lapointe, MD, FRCS(C)
Cofounder of the Quebec Cancer Foundation
Karl Blackburn
President and Chief Executive Officer
Conseil du patronat du Québec
Julie Chamard, D.Ps.
Senior Director, Consulting Services
MNP
Dr. Guila Delouya, MD, M.Sc., FRCP(C)
Radiation Oncologist
CHUM
Assistant Clinical Professor
Université de Montréal
Solicitor Catherine Frémont
Chief of staff – President & Chief Executive Officer
CN
Dr. Michel Gélinas, MD, FRCP(C)
Cofounder of the Quebec Cancer Foundation
Gopinath Jeyabalaratnam
Director, Public Affairs
Medicom inc.
Patrick Kenniff
President
Kenniff Leadership Inc.
David Lamy, B.A.A., Pl.Fin.
Financial Planner
Fonds FMOQ
Fabien Major, MBA, Pl. Fin., Adm.A.
Financial Planner, Senior Associate
Assante Wealth Management – Major Team
Guerlane Noël, CPA, CGA, LL. M. Fisc.
Director, Tax and Estate Planning
Mackenzie Investments
Sandy Sadler, pht, M. Éd., M.G.P., PMP
Training Program Manager
Hydro-Québec
Observer members
Sandra Etchenda, réd. a.
Communications Advisor – Editor-in-chief of PLAN magazine
Ordre des ingénieurs du Québec
Vicky Reinoso
Team Lead, Sales Development Representatives
BIM Track
All members of the Quebec Cancer Foundation Board of Directors fulfil their duties on a volunteer basis. They receive no attendance fees or any other form of remuneration.
Our team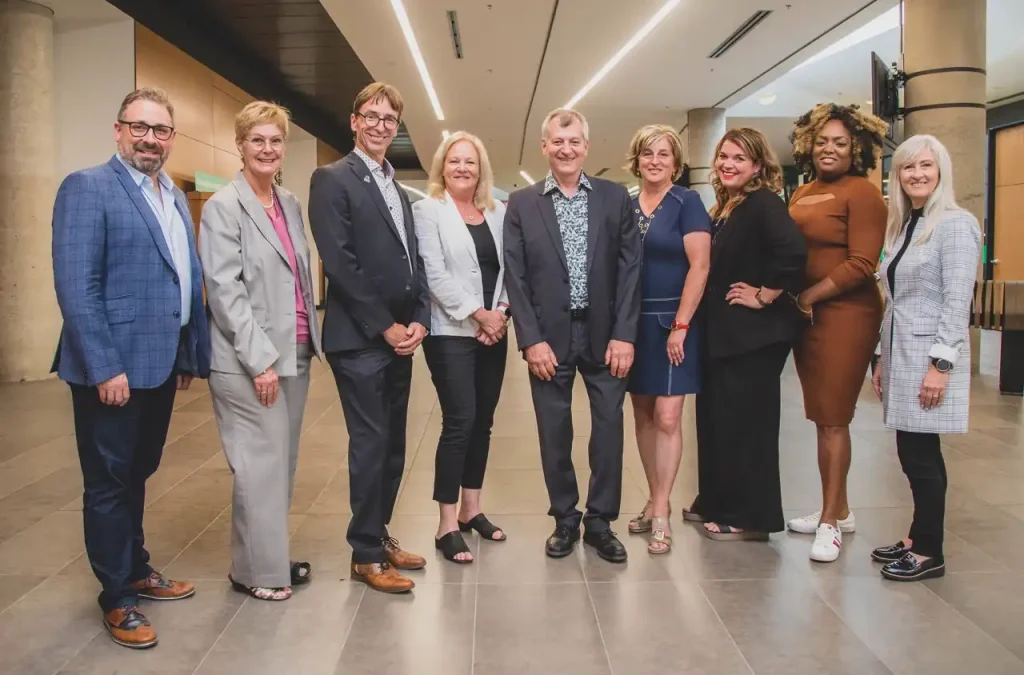 Marco Décelles, CPA
General Manager
Nathalie Blanchet
Director, Financial Development
Marie-Andrée Gagnon
Director, Estrie Regional Center and Lodge
Luce Girard
Director, Mauricie Regional Center and Lodge
Robert Labelle, CPA
Director, Administration and Finances
Josée Lamontagne
Supervisor, Lévis Lodge and Quebec Lodge
France Locas
Director, Quebec and Lévis Regional Centers and Info-cancer Services
Steeve Michaud
Director, Outaouais Regional Center and Lodge
Jennifer-Kim Noël
Director, Communications and Public Relations
Monique Richer
Supervisor, Montreal Lodge
Nancy Turcotte
Director, Human Resources
Donor Services:
Info-cancer:
Governor Members
The title of Governor Member is awarded to individuals or organizations in recognition of their invaluable contribution to the Quebec Cancer Foundation. This distinction reflects the Foundation's Board of Directors' profound appreciation of the exceptional contribution of those who have devoted their efforts on a long-term basis toward improving the well-being of Quebecers and their loved ones facing cancer.
Donald Angers
December 7th, 2021
Bistro Sodexo, CHUS – Fleurimont
December 7th, 2021
Denis Boivin
September 6th, 2018
Steve Bouthillette
December 7th, 2021
Brault & Bouthillier
October 22th, 2019
Caisse Desjardins du Quartier Latin
December 7th, 2021
Cercle finance du Québec
December 8th, 2020
Cogeco Média Mauricie
December 8th, 2020
Comité de financement de La Tuque
December 13th, 2022
Hélène Deslauriers et Benoît Hallée – Programme à Félix et Défi Félix Deslauriers-Hallée
December 8th, 2020
Stéphane Dubé
December 7th, 2021
Yvan Dubois
October 22th, 2019
Jean-François et Louis-Philippe Dumoulin
October 22th, 2019
Martin Dupras, a.s.a., Pl.Fin, M.Fisc., ASC
December 13th, 2022
Fondation de la massothérapie
October 22th, 2019
Fondation J.A. DeSève
September 6th, 2018
Fondation Norman Fortier
September 6th, 2018
André Gosselin
December 13th, 2022
Pierre Lamontagne
December 7th, 2021
Jean Laramée
December 8th, 2020
Pierre Laurin
October 22th, 2019
La Sûreté du Québec – Capitaine Daniel Campagna
December 8th, 2020
Daniel Lebeuf, MBA, PI. FIN., CSA
December 13th, 2022
Les 24 heures du Lac Archibald
December 8th, 2020
Les Chevaliers de Colomb
September 6th, 2018
Mission Tournesol
December 8th, 2020
Diane Moreau
October 22th, 2019
Nordik Spa-Nature
October 22th, 2019
Robert Paré
December 7th, 2021
Bruno Pelletier
September 6th, 2018
Pfizer
December 13th, 2022
Tommy Robillard
October 22th, 2019
Lucie Rochette
December 13th, 2022
Serge Saucier
October 22th, 2019
UAP inc.
October 22th, 2019