Cancer is a scary word
Cancer is a scary word, especially when you've never had to deal with it. It's therefore quite natural to feel uncomfortable, to want to distance yourself from someone with cancer or not to know what to say.
It helps if you understand that a loved one dealing with cancer may find it difficult to ask for help and may not want to seem vulnerable. Even if you are well-intentioned, the act of telling someone they are very brave can put a lot of pressure on them. They might think they have to put on a show of great strength while they may be in no condition to do so.
Your support and understanding can greatly facilitate the trials faced by someone with cancer. Communication and flexibility are key elements of the kind of support you should offer.
What you should expect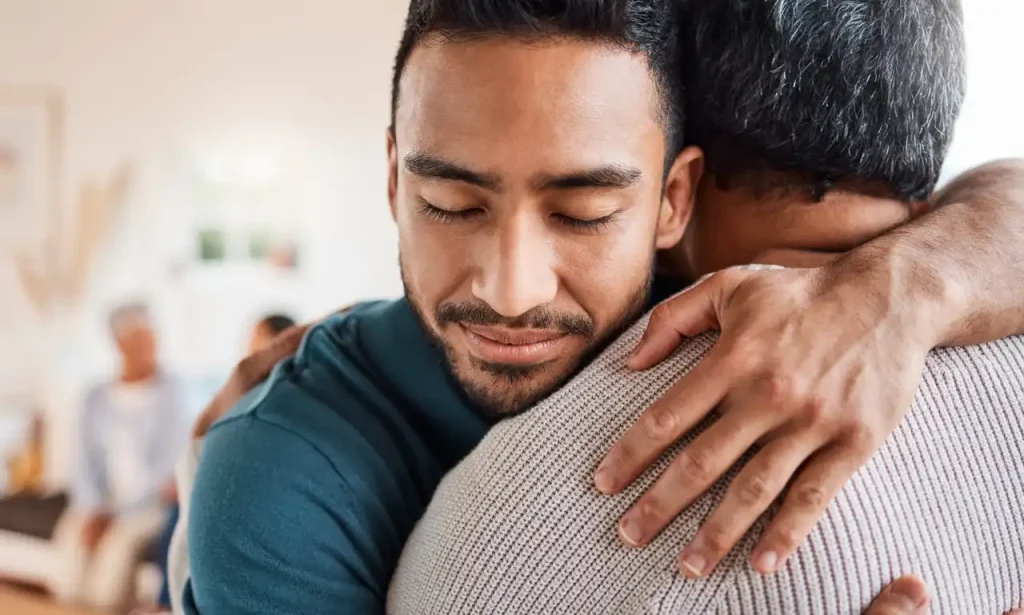 Your loved one will have good days and bad days and will go through all kinds of emotions. To learn to live with cancer, he or she must learn to put up with uncertainty and fear, which can turn into feelings such as anger or sadness. This condition is quite normal and is part of the adaptation process.
Moreover, if the person seems overly optimistic and insensitive about having cancer, this may just be their very personal way of dealing with the situation. As long as they a receiving medical treatment for their condition and they don't simply deny what is really happening, this approach has to be respected.
The most important thing you can do is acknowledge the situation in one way or another. Do what comes naturally. You can show your interest and concern, express encouragement or offer your support.
Know that the simplest expressions of concern are often the most appreciated. In other words, let it come from your heart!
To share your concerns and for any questions you may have, you can contact the Quebec Cancer Foundation's Info-Cancer Hotline. A single phone number to receive answers and reassurance: 1-800-363-0063.
Need information, a listening ear, resources and to share?
Our Info-cancer staff is there to:
Answer your questions;
Refer you to resources in your area;
Provide you with useful documentation;
Put you in touch with someone who has gone through the same ordeal, whether you or a loved one.
Borrow one or more books on the subject for free
See the document Les mots qui blessent (in French only)
Alder-Tal, Catherine. Les mots qui blessent : comment appréhender la relation à la personne touchée par le cancer. France : Roche, 2016.