For some cancers, the survival rate is even higher: 88% for breast cancer, 97% for testicular cancer or 96% for prostate cancer.
Currently in Quebec, there are only three anatomical sites existent for an effective screening program: breast cancer, cervical cancer and colorectal cancer.
Scientific research is in full swing and many ongoing studies seek to demonstrate the effectiveness of one method or another to detect cancers. It will probably take several more years before these methods gain the support of the scientific communities, because it must be proven beyond any doubt that they are effective. There is therefore currently no single method for detecting cancer.
For any testing requested in the absence of symptoms, other than those covered by screening programs available in Quebec, we recommend that you discuss with your family doctor to assess its appropriateness for you.
What is screening?
Screening is a method of detecting certain types of cancer before symptoms appear.
Although no screening test is absolutely foolproof, an effective screening test can reduce mortality in cancer subjects.
It is important to remember that there are advantages and disadvantages to every screening test.
Early detection, long before symptoms appear
Reassuring, if the medical results are normal
False negative (cancer present, but undetected)
False positive (cancer suspected, but unconfirmed)
Overdiagnosis, overtreatment
What is overdiagnosis?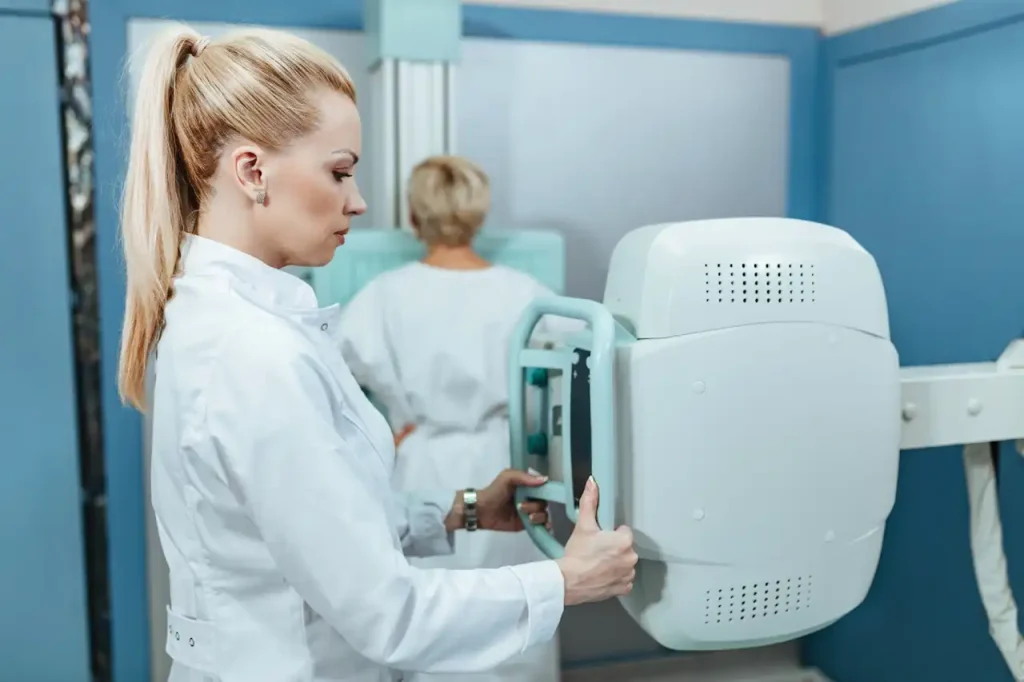 Overdiagnosis is a complex problem. There are several definitions in the literature, but here we are using the one put forward in the Quebec Symposium on overdiagnosis, which was held on April 2, 2014: "Overdiagnosis occurs when people are diagnosed with a disease that ultimately will not cause them to experience symptoms or early death, or when a procedure is done that does not add value to a treatment."
Several diseases are prone to overdiagnosis, not just cancer. At the symposium, four main causes of this phenomenon were identified: patients' expectations, training of caregivers, the organization of the healthcare system and behaviors that are deeply rooted in culture.
An action plan (in French only) has been implemented to counteract this phenomenon; its orientations revolve around the main theme of Choosing Wisely.
Other cancers
Scientific research is booming and many of the studies currently underway are attempting to demonstrate the effectiveness of one particular cancer screening method or another. But it will probably take several years before these methods receive the approval of the scientific authorities, since their effectiveness must be proven.
Presently, there is no single method for detecting cancer.
We invite you to contact our nurses at the Info-Cancer Hotline who will be happy to provide you with further information, and respond to any questions and concerns you may have. Call 1-800-363-0063, every day of the week from 9 am to 5 pm.